When you're considering a purchase, you should be aware of the services a mortgage broker can provide. They'll help you find the best mortgage deals, and they'll work with a variety of lenders to get you the best rates. You should also know how to choose between a mortgage broker and a bank.
Working with a variety of lenders
Whether you're a first-time home buyer or a seasoned investor, it's important to understand what types of lenders are available. A broker can help you shop for a loan that's right for your needs.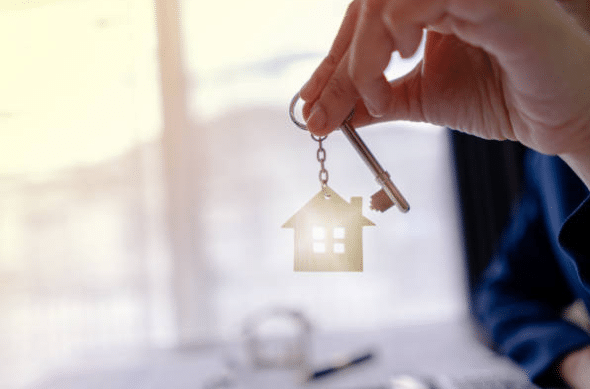 Mortgage brokers are licensed professionals who work with many different mortgage lenders. They are paid at the closing of the loan. The commission is usually one percent of the loan's principal.
Brokers can provide valuable information to borrowers, especially those who have difficult credit situations. It's also possible for a broker to get you a better rate than what you would otherwise get.
If you're a first-time homebuyer, you may find it easier to work with a mortgage broker. Brokers work with lenders who have flexible terms and lower interest rates. This can save you tens of thousands of dollars in the long run.
Another benefit to working with a broker is that you can receive more personalized service. Many brokers operate as experts in their communities.
Finding the lowest available mortgage rates
If you are interested in purchasing a home, it is important to find the lowest available mortgage rates. There are many factors to consider when comparing mortgage rates. It is important to compare interest rates as well as fees and points.
Obtaining quotes from at least three lenders is considered financial best practice. This will give you a good idea of what you can qualify for.
When you obtain quotes from lenders, you may also want to consider other factors like the size of your down payment and whether you can afford the closing costs. These are all factors that can have a direct impact on your monthly payments.
Mortgage rates vary due to the type of loan, the length of the loan, and internal costs. The lower the rate, the less interest you will have to pay on the loan.
You should also know that the best mortgage rate is not always the lowest. You can negotiate with the lender to get a better deal. As a result, you can save thousands of dollars.
Getting paid by a mortgage broker
A mortgage broker is a financial adviser that helps you get a loan. They will research multiple lenders to find the right loan at the best rate. The lender then approves the loan and pays the broker a commission.
Mortgage brokers have many compliance requirements. They must follow the National Consumer Credit Protection Act and hold a credit license.
Many lenders have a loyalty program for their mortgage brokers. Some may even offer bonuses or rewards. This can vary greatly depending on the lender and the mortgage broker.
Most lenders have a limit on the number of times a mortgage can be transferred to another lender. This may be as low as one time, or it may be every year.
The fee you pay to a mortgage broker should be transparent. It can be a lump sum payment or rolled into the cost of the loan. You should ask about the fees and how they are structured before completing the loan.
Choosing between a mortgage broker and a bank
You may have questions about whether to choose a mortgage broker or a bank. Before you make your decision, you should do some research to determine your best options. There are advantages to working with both lenders, and your choice should depend on your personal goals, finances, and homebuying scenario.
A mortgage broker can be a great option for borrowers with low down payments and limited credit history. They are also helpful for borrowers who have trouble securing a loan. Typically, brokers have access to hundreds of loans from between 20 and 30 lenders. If you are not able to find the right mortgage loan, they can connect you with another lender who can help.
Mortgage brokers can help borrowers obtain a home loan with a smaller down payment, no mortgage insurance, and no closing costs. These services save borrowers time and hassle. However, mortgage brokers can't guarantee you the best deal.
Banks offer a more trusted option. However, they may have a limited variety of loan programs. Also, if you have an incredibly complicated scenario, it can be difficult to secure finance from a bank.